YOU CAN'T GET OUT OF YOUR COMFORT ZONE FROM INSIDE THE OFFICE
Special Offer For LEADERship Alumni / GBC Members - 10% Off Per Crew*
Communication, collaboration, and problem solving skills are at the core of every high-functioning team. No matter your industry, customer, or focus - these components of leadership need to be regularly cultivated and developed with intention. You and your team need to go beyond the PowerPoints, and typical boardroom professional development to find a place farther outside your comfort zone.
Outward Bound's experiential learning curriculum has decades of high value field-testing with teams just like yours. When we combine our experience with highly-trained facilitators, trusted tools like the Action Learning Cycle, and our unique learning environment (a 20+ element high / low ropes challenge course), we can witness real results with teams of all sizes. No matter what challenge you're facing, or area you need to improve - we've seen it.
* Offer Details: To qualify, programs must be booked by January 31, 2019 and delivered by June 30, 2019. Crews are equivalent to 10 participants or less, multiple crews allowed for this offer.  
OUR PROGRAMS
Outward Bound Professional (OBP) Programs take place on our Leakin Park Campus in Baltimore. We focus on three strategic outcomes that are tailored to your specific team and goals: Collaboration, Communication, and Problem Solving. Our team will carefully craft the curriculum to suit the challenges and growth opportunities within your organization. Customized programs, including multi-day and off-site are available - just go here to request something custom.
Our professional facilitators have worked with clients such as T. Rowe Price, World Bank, JP Morgan, Under Armour, Clark Construction, NASA, U.S. Air Force, US Naval Academy, and the Yale School of Management. OBP facilitators obtain in-depth training in facilitation techniques and group process models, and have on average of 10+ years of experience guiding professional clients towards growth!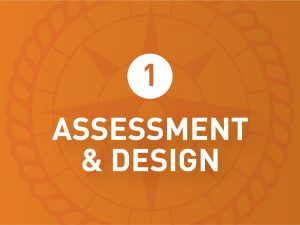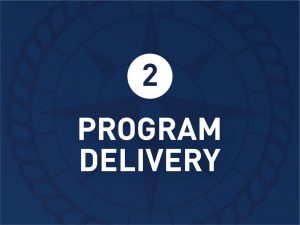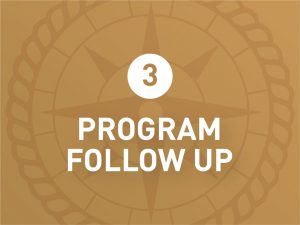 OUR PLACE
We're situated in the second largest urban park in the U.S. with over 1,200 acres of forested green space. Your program will take place here using a combination of high / low rope activities, group initiatives, and in some cases facilitated sessions in our ballroom. We're not a retreat center for a reason, our learning happens through being out of your comfort zone - not in it.